Our History, Goals, and Process to Adopt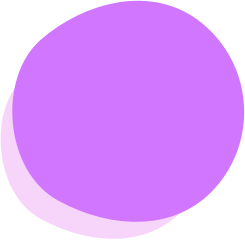 Our History
In 2006, a group of cats from hoarder homes in Ohio were in danger of being euthanized when the animal shelter they were in announced it would be closing. Ann Wilson, the founder and executive director of Purr-fect Companions Sanctuary, quickly stepped in to help. With the assistance of volunteers, she purchased and renovated a facility in Cleveland to house the cats.
The renovated building allowed the cats to roam freely without cages and provided a caretaker to look after them. In September of 2006, over 100 cats were moved to Purr-fect Companions Sanctuary, where they received the care and attention they needed. Since then, the sanctuary has found homes for many of the cats and taken in others in need. Visitors are welcome to come meet the cats and potentially adopt one or more of them.
Finding a forever home with a loving companion is priority #1!
Once you have found a cat or two, or more on the website, please contact us via our contact form or by phone 1-216-671-6369 (click to call mobile) and leave a message with your name, phone and any questions you may have.
Please be patient, as we will get back to you.
If you are interested in a particular cat, we ask you to Download our Adoption Application, print it out and complete it. If you can not, it can be filled out while you visit the cats at the Sanctuary. It may seem long, but we want to be careful in matching our residents with new forever homes.
When we contact you, we will speak with you, answer any questions and set up a time for you to visit the shelter and review your application. Our best viewing time is between 1-4pm Monday through Friday, but we can also arrange for a special time if necessary. You will speak with the Director or one of our great Volunteers and have a chance to socialize and meet all of the cats and kittens.  You are encouraged to make more than one visit to the shelter if undecided about a cat. Our adoption committee reviews all adoption requests carefully, so we cannot allow cats to leave on your first visit to the shelter.
Our Goals and Passions
Purr-fect Companions Sanctuary, we have created an environment where rescued, disabled and senior cats are treated with unconditional love. Our cats live in a free-roaming environment where they socialize with volunteers people and other cats. We take the time every day to stimulate our cats' minds and bodies through active play, brushing and petting, making sure they all get the individualized attention that they need to thrive in a forever home.
If you have any questions, are looking to adopt a cat, wish to donate or, become a volunteer, please contact us.
We rely on Public and Corporate Donations
Even with the many generous donors, we still struggle.
A Breakdown of our costs
Being transparent to our potential donors is important, but will show  you the percentages in our outlay of costs associated with running our Sanctuary.
Facility and Maintenance Costs
21%
Cat Food and Incidentals
15%